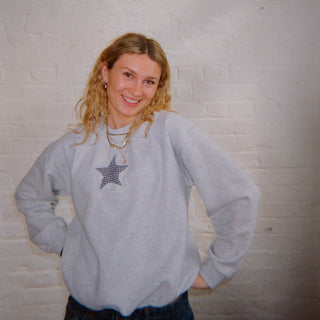 About us
Welcome to Studio Seven,
We are a UK-based clothing brand dedicated to creating the perfect basics for everyone's wardrobe, designed to make you feel confident and chic. Founded in 2020 by myself Jodie, Studio Seven has grown from sewing clothes on our kitchen table to become a flourishing fashion brand loved by so many of you.
It all started in lockdown when we all had a lot more time on our hands. I started by upcycling clothes out of bed sheets, my sisters jeans anything i could get my hands on. Wanting to create clothes that reflected my personal style, I began making garments for myself and sharing them on social media. Little did I know that this would be the birth of Studio Seven.
Driven by the positive feedback and demand from my growing audience, I realised that Studio Seven had the potential to become more than just a personal project. I saw an opportunity to provide stylish, high-quality basics that would effortlessly enhance anyone's wardrobe. And so, with determination and a clear vision, Studio Seven evolved into a brand dedicated to bringing timeless pieces to you.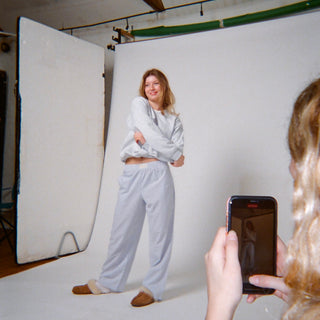 Paying attention to every detail, from the choice of fabrics to the fit and finish. Our commitment to quality ensures that every garment from Studio Seven is made to stand the test of time.
As we continue to grow, our passion for creating exceptional clothing remains unwavering. We are constantly inspired to create new designs that will be a staple in your wardrobe. We aim to make Studio Seven a destination for individuals who appreciate quality, and effortless style.
Thank you for joining us on this exciting journey. We invite you to discover the perfect pieces to enhance your wardrobe. Experience the confidence and chic that Studio Seven brings to every aspect of your life.